About Marti Information /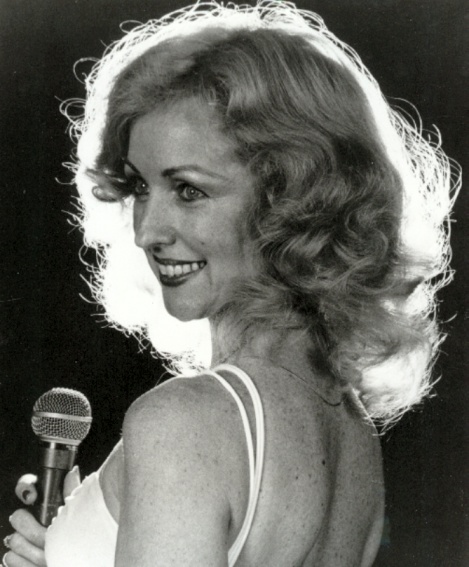 Her Mission is to make a difference...one day at a time.

Marti has been performing before audiences since the age of two and a half years. A gifted singer, and refreshingly down-to-Earth, she conveys a genuine sincerity, care and concern for all, especially the frail and elderly. She is an award winning volunteer, and has been involved in volunteer services work since she began singing, doing gospel on a church radio station and entertaining the sick and injured when she was little more than a toddler. Surviving a harsh, poverty-ridden childhood, unwanted, abandoned and even abused as a child, she has become a staunch advocate and tireless worker for children and abused and battered female.

Her unconditional love of humanity is the driving force which inspires her unending search for ways to touch lives, and encourage and support our human service institutes and agencies and the people they care for. It was this unwavering love that lead her to sacrificing her own career goals at the risk great financial loss, while enduring tremendous criticism from family and friends, who never understood her level of commitment nor even appreciated her gift or efforts.

Enormously energetic and exceptionally talented, her graciousness and ,yes, even elegant manner sets her apart from most entertainers. She has a bubbling personality, a big smile and a loving way which make her a favorite among audiences everywhere. Although she rarely performs for audiences other than the elderly, the sick and the needy these days, there was a time when she performed at night clubs, in Concert Halls, on, yes, even Television (in Lakeland, Florida, where she finished high school and began her professional career). Her first group was called, Marti & the Woodsmen. So you see, she has done it all,the concert halls, the big Hotels, Supper Clubs and Theater, and often amids rave reviews. Is it any wonder her theme song is My Way!

Marti has also earned more credits for her volunteer work than possibly can be listed here. To mention a few, however: Recipient of the Community Service Award (Sponsored by Johnson & Johnson); Rotarian "Service Above Self" award (sponsored by SR/EB Rotary Club;) Kenneth Rychlicke, "Quality of Life " award; Featured in the Home News Tribune for her work in performing for Senior Citizens, and the Newark Star Ledger's Extraordinary Person collection. To top it off, she was also crowned Mrs. New Jersey International, 2000/2001.

Marti continues to expand her volunteer work in every way possible. She recently started her own "Not for Profit" company called "Friends N Deed" which she funds solely through her own financial efforts. The whole concept is to focus on addressing the needs of those less fortunate, the disenfranchised, the downtrodden, and the lost and forgotten.

Born in a little place outside of Savannah, Georgia, a true Southern Bell, she and her family migrated to Central Florida, where she completed her initial schooling at Lakeland Senior High School, Lakeland, Florida. After Graduating high school she found herself with an unexpected,unique opportuniity to do what she loved--sing-- and opted to initiate her singing career right then and there. Following a successful run in Florida, where she wowed audiences and got a bearing on her worth as an entertainer, she left Lakeland for greener pastures. Landing in Grand Rapids, Michigan, Marti attended Davenport College, a private school for business, (where she made the Dean's list.) She left the the small college in Grand Rapids to earn her degree in Business Management at Indiana University (IUSB,) South Bend, indiana (where she again made the Dean's list). Never ceasing pursuing her dream as a performing artist, on the circuit, she met and married an admirer who was also an exect of a large Midwestern lumber company. Coming East with her new husband on a job relocation assignment, she resumed her education at Kean University, Elizabeth, New Jersey and Middlesex County College, Edison, New Jersey. Marti finished up her education here in New Jersey as well, earning a BS/BA in Accounting/Business Management from Thomas Edison College, Trenton, New Jersey.

Marti...a real trouper, a Saint!